Catering Request
Zero Davey Café
At Zero Davey Café we pride ourselves in being one of the best providers for exceptional service, quality food and affordable café dining experiences and catering services in Hobart.
Located centrally on the corner of Davey and Evans Street, combined with Zero Davey Boutique Apartments; we offer both short-order take away or sit down breakfasts and lunches, as well as catering for your next function.
The Café itself offers a delicious array of breakfast, lunch and many light options. If dining in, you can experience our one of a kind lighting wall (the only one in the southern hemisphere) which provides the perfect ambience to accompany our menu.
If time is a worry, then consider the option of our popular phone ahead service and conveniently pick it up from our "coffee window".
Parking is a breeze with a convenient 5 min zone out the front, and if you become settled there are many metered zones surrounding.
Zero Davey Café caters for all corporate, office and private functions in the Hobart area. Offering a wide selection of cold and hot savouries as well as something for the sweet tooth with the option for specialised dietary requirements.
Catering doesn't stop at sandwiches for yourself and a few friends, it starts with you and your desires to entertain.
Our friendly staff are always happy to offer expert advice on creating a catering meal to suit your every requirement.
We will make your next Catering Event a delicious one to remember.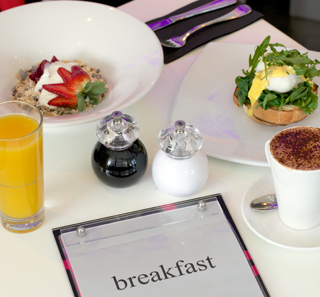 Breakfast
starting from
$7.00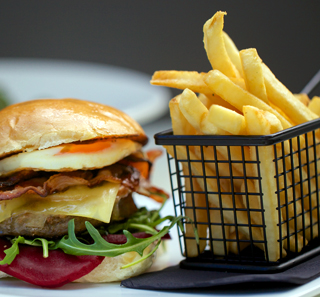 Lunch
Starting from
$10.00